My name is Amy Foley and I am the Discount School Supply® Account Manager for the state of Ohio.  My job is to help our customers and potential customers within the state of Ohio to become knowledgeable about our educational products and services and show them how Discount School Supply® can assist in opening new centers.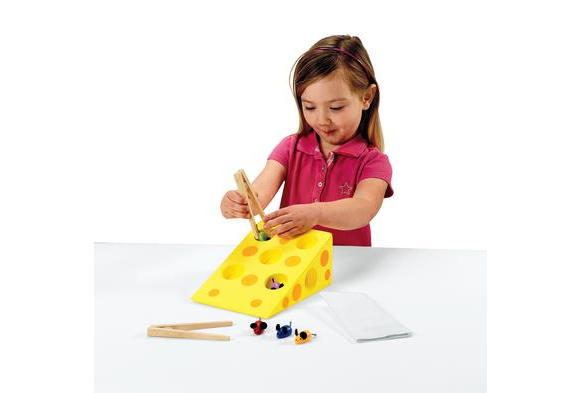 One product that has received a lot of attention this year at conferences and during product showcases in Ohio is the Excellerations™ Find the Mouse Fine Motor Skills Set (CHEEZIT). Inside the convenient storage bag, there is one foam cheese wedge, two sets of wooden tweezers and five colorful mice, complete with ears and tails! Discount School Supply® also provides a handy teacher's guide inside the box to provide suggested activities.  The bright yellow foam cheese wedge has eight "hiding places" or holes for the brightly colored wooden mice to sit inside.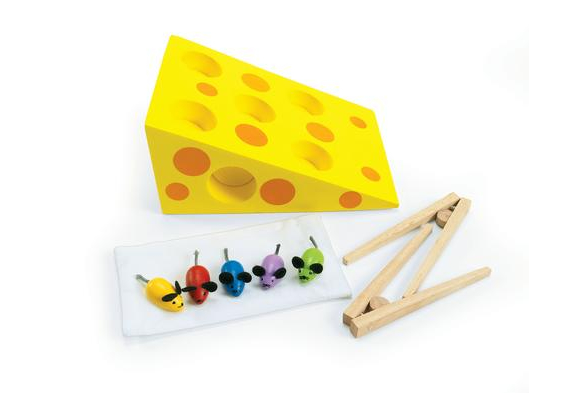 Mastering the skill of using the wooden tweezers to pick up the mice and move them from hole to hole develops fine motor skills and finger dexterity as well as eye-hand coordination. Why not try having a relay race with two teams? One child from each team carries a mouse in the tweezers from one side of the room to the other and then tucks the mouse into the cheese wedge.  Then the child runs back to the next team member, handing off the tweezers to carry another mouse across the room! The first team to get all five mice into the cheese wedge wins!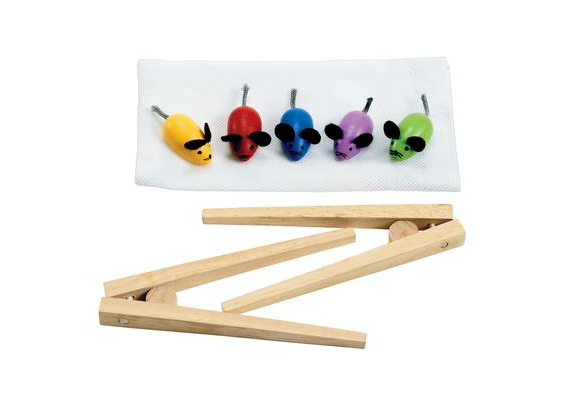 The Find the Mouse Fine Motor Skills Set (CHEEZIT) is available at www.discountschoolsupply.com or by calling customer service at 1-800-627-2829.