My name is Barbara Wolfmueller and I work in the Outside Sales Department at Discount School Supply® as an Account Manager covering the state of North Carolina. I exhibit at many conferences each year and enjoy demonstrating new and creative products at my booth. Working as a representative at Discount School Supply®, it's always fun when I can experience customer's reactions to many of these new products. Recently I attended the Exceptional Children's Special Needs Conference held in Greensboro, NC. The product that I demonstrated was Discount School Supply's Colorations® Sensory Finger Paint (SANSET).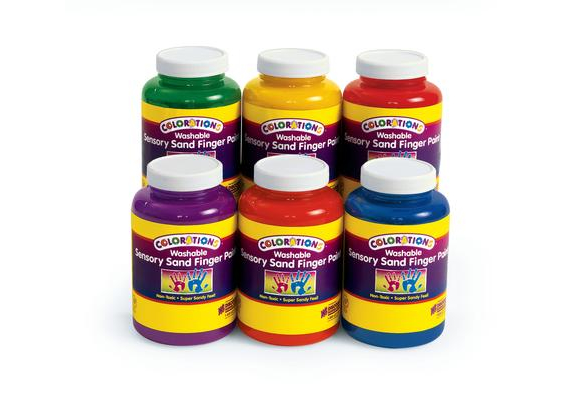 The teachers and directors who tried out the paint loved it! The paint mixed with sand has a very sensory feel and provides a very different painting experience, especially for finger painting.
The teachers who explored the paint often made comments like the ones below:
My children would love this paint.
The colors are so bright and vivid!
This paint would be perfect for the blind children that I teach. It would help them to explore their sense of touch.
After the paint dries they could rub their fingers across the sand to feel the design they created.
It was a very rewarding feeling to know that products that are offered at Discount School Supply® can be fun and educational for children of all abilities.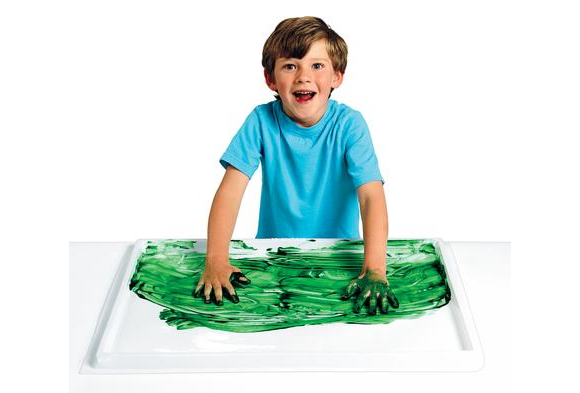 Colorations® Sensory Finger Paint can be purchased from Discount School Supply® as individual colors or as a set of six. Please check it out at www.discountschoolsupply.com and enter item code SANSET in the search field. If it were up to me, I would buy the complete set for my kids so they could enjoy the this new and creative experience of  beautifully textured finger paint designs with all six Colorations® Sensory Sand Finger Paints.
Here's a video for more information:
[youtube=http://www.youtube.com/watch?v=9NKj072QtOM]